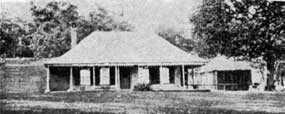 Crows Nest Cottage

Willoughby Road Church 1888-1912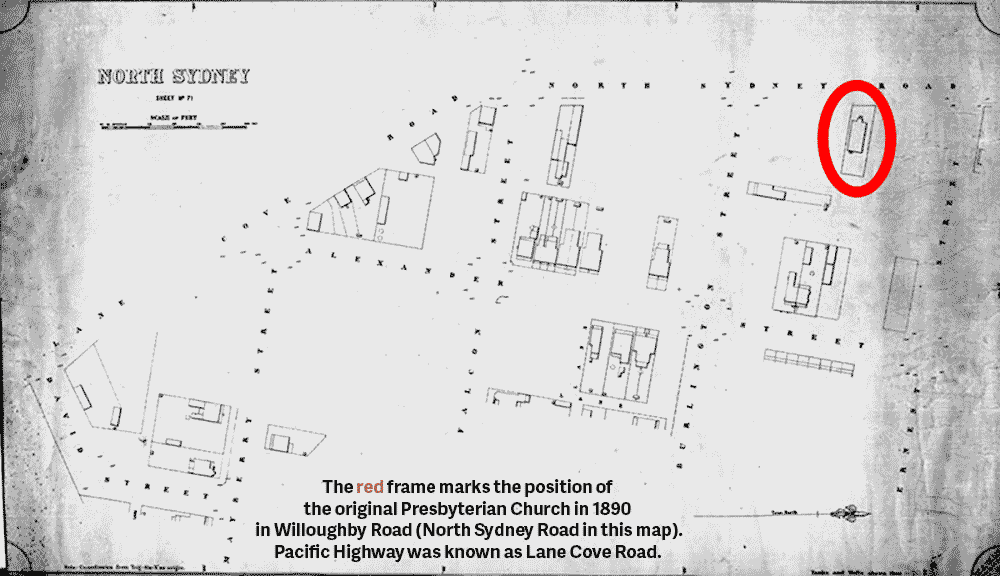 Map showing location of the church in Willoughby Road
Plans for Shirley Road Church reveal that a tower was part of the original design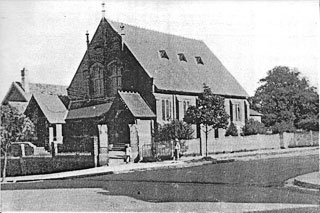 Shirley Road church opened Sep 1905 (minus proposed tower) on the site of Crows Nest Cottage
Presbyterian heritage
The history of Crows Nest Presbyterian Church is closely associated with the residential development of the Crows Nest-Wollstonecraft area. Edward Wollstonecraft, merchant, built for himself in the 1820s, on the highest point of his large estate and of the lower North Shore, a cottage referred to as Crows Nest Cottage. He died in 1832 and his interests passed to his brother-in-law, Dr Alexander Berry, who with his wife Elizabeth lived in the cottage 1832-1840 - at which time he commissioned a more stately home known as Crows Nest House on land partly occupied by today's North Sydney Demonstration School on the Pacific Highway. When he died in 1873 (Elizabeth had died in 1845), David Berry, his brother, became heir to the combined Wollstonecraft and Berry interests, since both had died childless.
It was to David Berry that a church planning committee turned for help with a site for a church and manse. At this time no determination had been reached about the route for a proposed railway line, and as temporary relief Berry allowed use of, and later granted, land in Willoughby Road. The first church, a weatherboard structure, was built on this site in 1888. As the area continued to develop, the church committee "reminded" David Berry of his promise to provide a suitable site. David died in 1889 and his cousin John (later Sir John) Hay and Lady Hay became owners of the Berry estate and lived in Crows Nest House. They more than fulfilled the olriginal promise by granting the church the land on Crows Nest Hill including the Cottage.
The Cottage was demolished in 1905 to make way for the new Church to seat 350 and manse. The Willoughby Road church was used as a church hall until it was destroyed by fire in 1912. In 1914, a hall was built opposite the new Church on the corner of Sinclair Street and Shirley Road on land given by Sir John Hay. By 1968 the volume of traffic in Shirley Road made it hazardous to use as a Church Hall. The property was sold and a new Christian Education Centre was built at the rear of the Church, opened by the State Governor, Sir Roden Cutler, on St Andrews Day 1969.
Rev. H.A. Hutcheson
1888-1890
Rev. Dr David Bruce
1893-1911
Rev. W.H.
Ash
1899-1909
Rev. Alex
Clark
1909-1939
Rev. Colin
Dyster
1939-1945
Rev. S. Russell Scott
1945-1966
Rev Doug
Cole
1967-1981


as a Uniting Church...





Rev Dr Moira Laidlaw
1982-1992
Rev Dr Tom Plaizier
1992-2004
Rev Michael Barnes
2004-2012
Rev Chris
Udy
2013-2017
Rev Michael Thomas
2018-
125th anniversary
In 2013 we celebrated the history of the church in which we now worship, from its Presbyterian origins to its place as Crows Nest Uniting Church. You can download the 125th year history here: pdf file.
You might like to look at these extracts from the Centenary History of the Presbyterian Church in New South Wales
__________
Sources:
Uniting Church in Australia Northside Parish 1888-1978